crush Colorectal Cancer
Crush Colorectal Cancer 5K 2016
Cancer will NOT win! Cancer will NOT win!
Donate to Ann's Angels! Goal Ann's Angels
We are so excited you decided to join us. Thank you for your participation, donations, and prayers.
We can't tell you how much it means to have you on our team. Can't wait to see you at the Walk, Lets kick some COLON CANCER BUTT. Together we can do anything!!!
Ann's Angels - Join Team http://dccc.convio.net/site/TR/http://dccc.convio.net/site/TR/ColorectalCancer5kRunWalk/General/899523966;jsessionid=5E1698F4071E480DFC5C868CA70B8158.app303b?pg=team&fr_id=1340&team_id=22599
Online registration will close March 16 at 11:59pm.
Registration available at packet pick-up and on race day.
Donations must be submitted (online or at race) by March 19 at 8:00am to count towards top fundraising contest.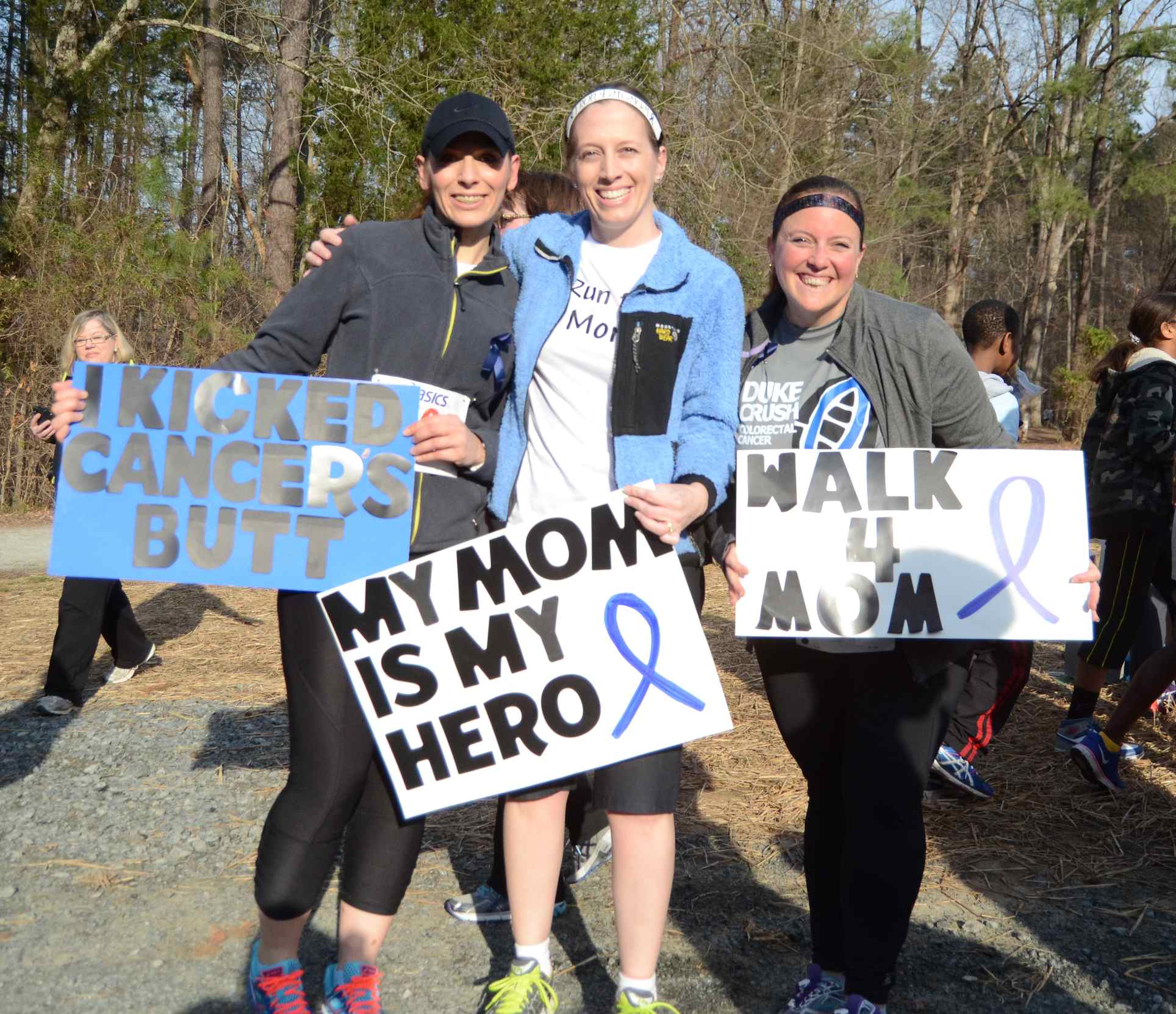 The Duke Multidisciplinary Gastrointestinal Cancers Program will host its 3rd Annual CRUSH Colorectal Cancer 5K Run/Walk in honor and celebration of those whose lives have been touched by colorectal cancer. Together we can make a difference with your support and involvement.
Packet Pick-up:Friday, March 18, 4:00-6:30pm at Bull City Running Co
Race Date: Saturday, March 19, 2016
Race Day Registration Opens: 7:00am
Race Start Time: 8:00am
Race Location: 9th Street, Durham, NC
Course:
This course has been certified by the USATF. The start and finish are on the 700 block of Ninth Street in Durham. Course details including elevation available here. For additional race information, go to About the Event.
Lodging: The brand new Residence Inn on West Main Street in Durham is offering a special group rate for Crush participants. Reserve here.
Follow and like us for updates:
PLATINUM SPONSORS